Feb. 22, 2023 (HOTCHKISS, Colo.) – Jake Hubbell, a broker associate and auctioneer with United Country Real Estate | Colorado Brokers & Auctioneers, recently became one of the youngest people in Colorado to earn the Accredited Land Consultant (ALC) Designation from the REALTORS® Land Institute (RLI).
In January, Hubbell joined an elite group of some 500 land professionals globally who have received RLI's prestigious ALC Designation in the past. The ALC is recognized industry wide as the highest achievement for land real estate professionals, and is only for RLI members who meet rigorous knowledge and experience requirements.
As an ALC, Hubbell now has access to critical industry knowledge, a vast network of other land professionals, and resources to help best serve his clients. This includes the benefit of RLI's Land University, which provides land real estate education courses, webinars and other perks.
"To my knowledge I'm the youngest Colorado real estate broker with the ALC at the moment," Hubbell said. "It's a real achievement for me, but was always a step I was determined to take. The ALC makes land and ranch brokers operate at a higher level, with better representation for their clients. It really allows an agent to analyze and assess properties and their potential values."
A Western Colorado native, Hubbell grew up riding horses, fly fishing, hiking and hunting elk in the high country. He and the team in Hotchkiss specialize in rural and lifestyle properties such as ranches, farmland, ski properties, luxury mountain homes and hunting land. His father Gary Hubbell, a broker and fellow ALC designee, owns the business.
In 2017, the younger Hubbell graduated Magna cum Laude from Western State Colorado University in Gunnison. He became a licensed real estate broker while still in his senior year.
"I graduated college with a business degree focused toward being a land man for oil and gas, so I took classes (related to) water law, environmental law, contract law, subsurface mineral rights law and geology," he said. "The ALC classes felt very similar."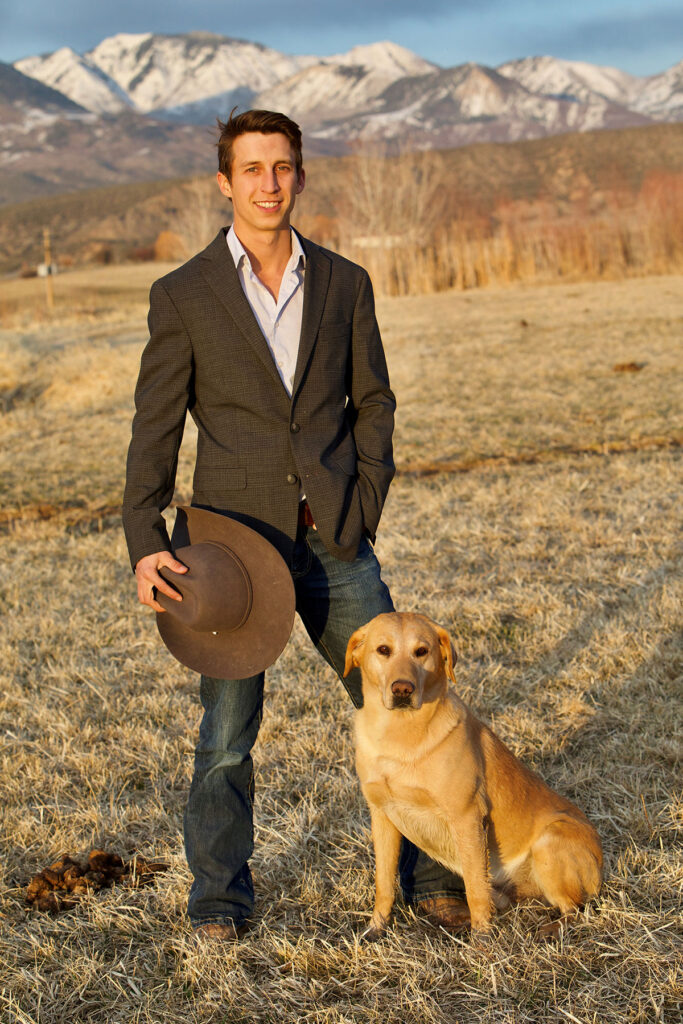 Hubbell is among five real estate professionals in United Country's nearly 100-year-old national network who have become ALCs in the past six months or so. His and the others' achievements speak to the extensive knowledge and experience of United Country's brokers and agents.
For Hubbell, the ALC designation is about bigger picture ideas, and looking at real estate transactions with a deeper understanding. "Rather than just putting up a property for sale, you become a seller's consultant on how to best utilize (that property)," he said. "(This has) highlighted and transitioned my business from just marketing properties for sale, to really diving in with my sellers to consult and strategize with them on the best path forward."
You can learn more about Jake Hubbell and United Country Real Estate | Colorado Brokers & Auctioneers at UcColoradoBrokers.com, or by calling 970-872-3322.